Introduction
Until Nehalem (ME version 6) it was possible to remove ME firmware completely. Starting with Nehalem, ME firmware can't be completely removed.
If ME firmware is missing, the PC will not boot at all
Earlier ME versions left a 30 minute grace period for recovering from a bad flash, but this is no longer true
Three methods to reduce ME's capabilities have been found: neutering, disabling and soft-disabling.
Removing non-essential portions of the ME's firmware is commonly referred to as neutering ME
Setting a bit in the Flash Descriptor which acts as a kill-switch which tells ME to hang after initialization is usually what we mean by disabling ME
Neutering ME
Neutralizing ME: removing non-essential portions of the ME's firmware
Also called "neutering"
Not initially designed by Intel
Method discovered by Nicola Corna of the me_cleaner project Removes all modules other than those required for platform init
Modules left in ME 6.0 - 10.x: ROMP, BUP

Modules left in ME >= 11.x: rbe, kernel, syslib, bup, sometimes also mfs A neutered ME will initialize hardware, then throw an error due to missing firmware

This sometimes results in power management issues

Therefore it's not recommended in production without extensive testing

Functions provided by ME will no longer be operational
ME >= v11.x: Sometimes mfs also needs to be preserved. mfs is responsible for some of the hardware initialization.
Why is it possible?
The FPT is not signed, has just a checksum
The partitions are individually signed
The offset and size of each partition are saved in each FPT entry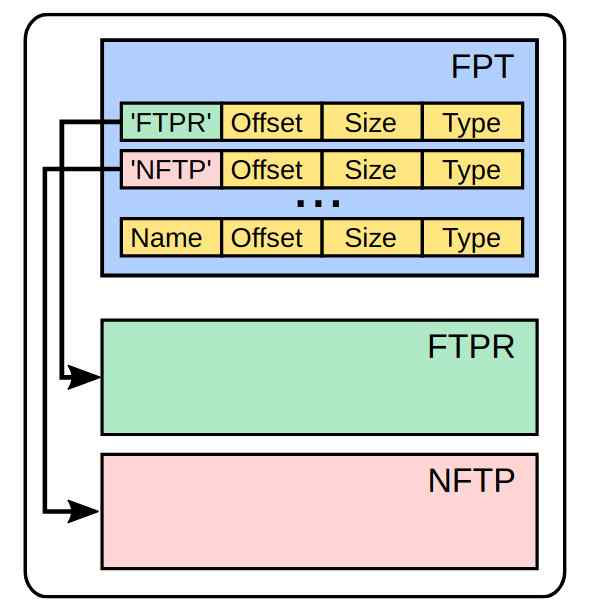 Source: Intel ME myths and reality, Igor Skochinsky & Nicola Corna
Soft-disabling ME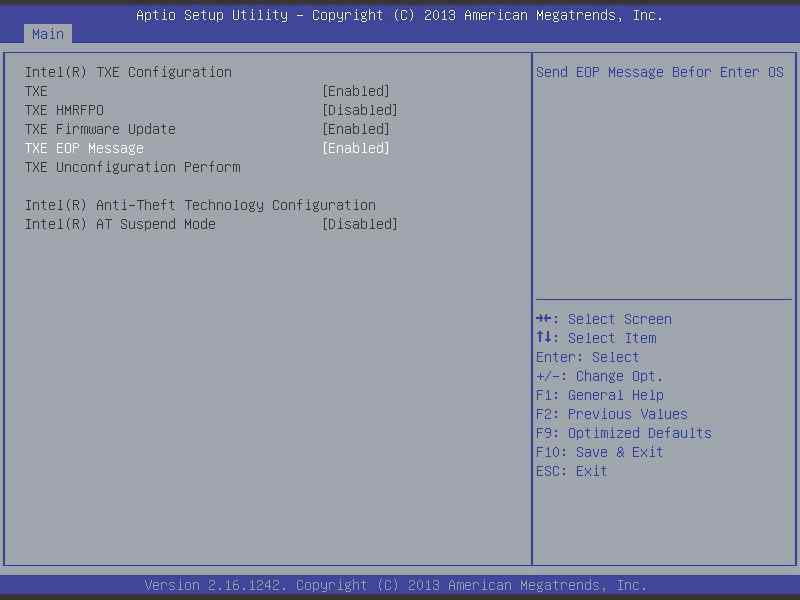 It's also possible to put ME into a soft-disabled state by sending a HECI SET_ME_DISABLE or HMRFPO_ENABLE message
BIOS needs to send these messages
ME will stay disabled until a corresponding ENABLE message is sent
Functional ME firmware must be present
Usually what the "Disable ME" option in some BIOSes does
Also offered as an option when buying some laptops (e.g. Dell)
HAP / AltMeDisable bit (aka disabling ME)
Method discovered in 2017 by Positive Technologies. Initially introduced by Intel for government/intelligence purposes.
Not even the US government trusts ME entirely!
Also supported by the me_cleaner project Involves setting an undocumented, secret bit in the Flash Descriptor which acts as a kill-switch for the ME
AltMeDisable on ME versions < 11.x
HAP (High Assurance Platform) on ME versions >= 11.x
Leaves ME in a stopped state, lets it shut down gracefully instead of erroring out - This can help prevent issues with power management that may arise from disabling the ME - Supported by some OEMs
3mdeb official statement
Whenever it is possible 3mdeb try to minimize impact of (CS)ME/SPS/TXE or any other firmware residing on peripheral or built-in CPUs.