Overview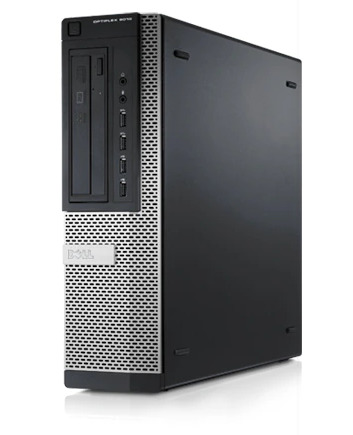 Dell OptiPlex 7010/9010 SFF is small SOHO desktop computer sometimes used as firewall or NAS. To learn more about our motivation for the coreboot port and Dasharo compatible with Dell OptiPlex 7010/9010 SFF please check references section. If you want to build, initially deploy, update or recover your setup please check documentation sections on the left.
Status
Dasharo compatible with Dell OptiPlex 7010/9010 is a community-driven effort. We work on this in our free time, since we have no sponsor for this project. To address the issue we organize virtual hackathon called OptiPlex Tuesday on Dasharo Matrix almost every Tuesday. If you are interested in this project, you can consider joining the event or supporting us in other way.
The most advanced code is on rel_v0.1.0 branch and the most advanced documentation related to rel_v0.1.0 branch is already available from menu on the left. This code supports only Dasharo (coreboot+SeaBIOS), so legacy boot. UEFI is also quite ready, but we need to release v0.1.0 properly first.
References